I'm happy to finally post my New Forms project from last semester! This piece is a portrait of my younger brother, based on a painting I completed in the fall of 2013. Using the original photograph as a starting point, I hand drew subtle shifts for the color, line, and value of each frame. Repeat, repeat, repeat for three hundred and sixty-one frames.
This project was incredibly interesting. I'd experimented with animation during my Freshman year (hand drawn charcoal frames about a factory robot on strike), and again during my study abroad in Florence (a pomegranate that decays and re-forms in a perpetual loop), but never something of this scale.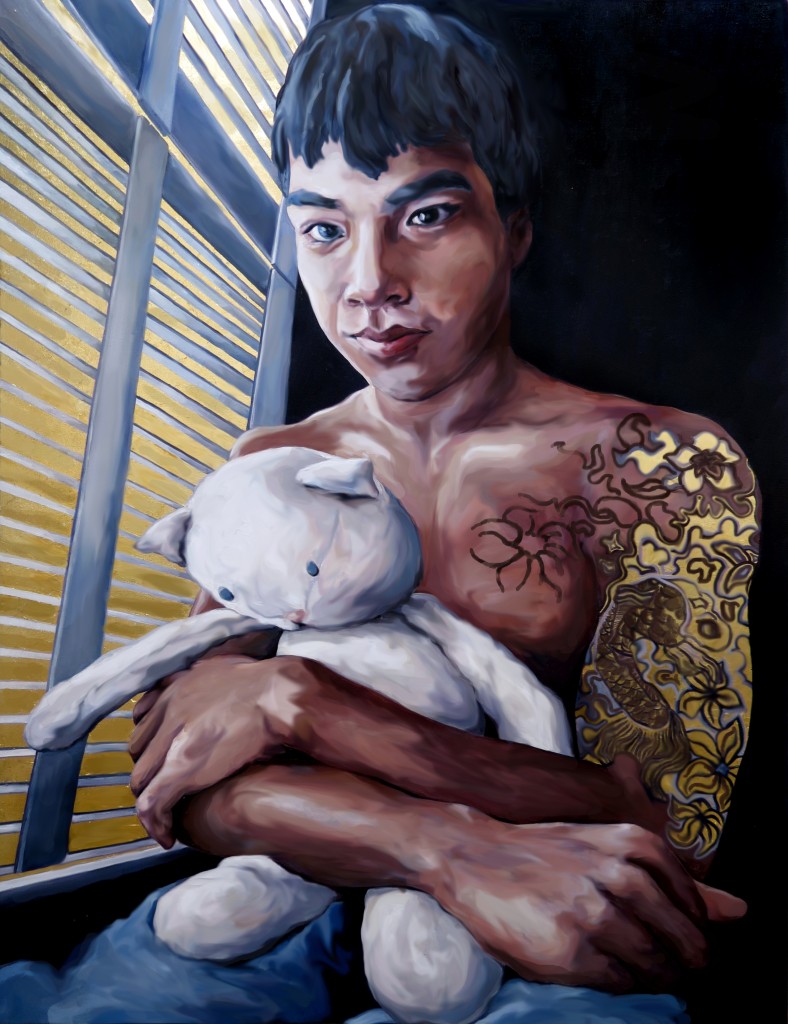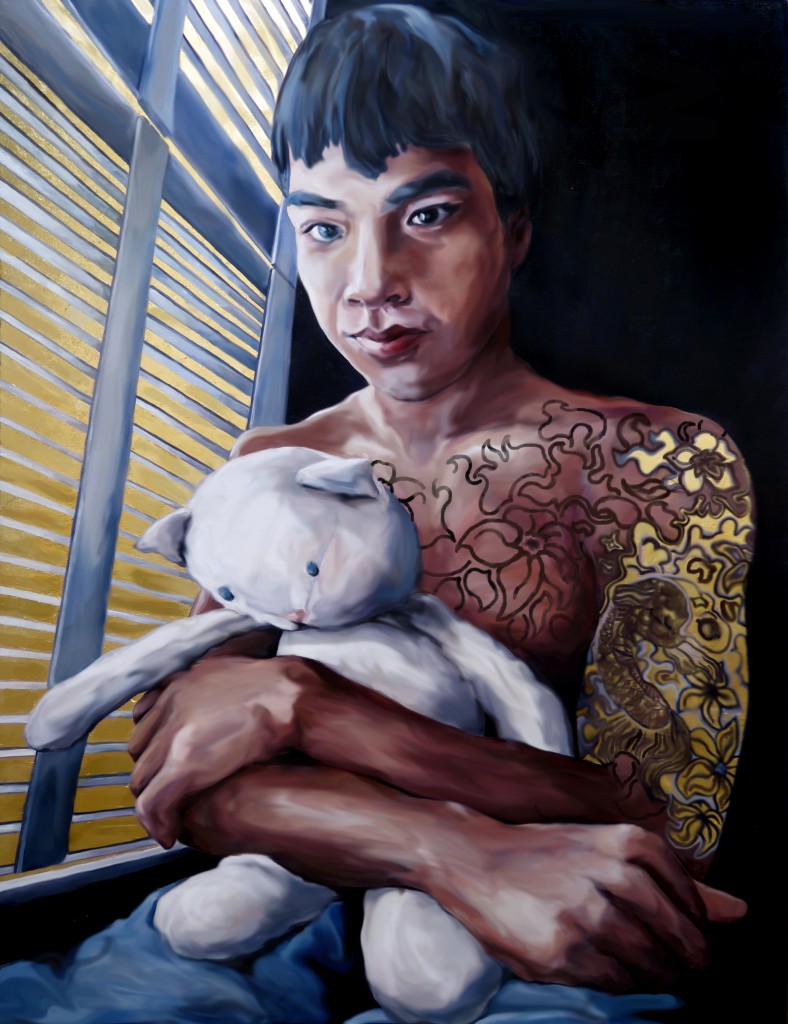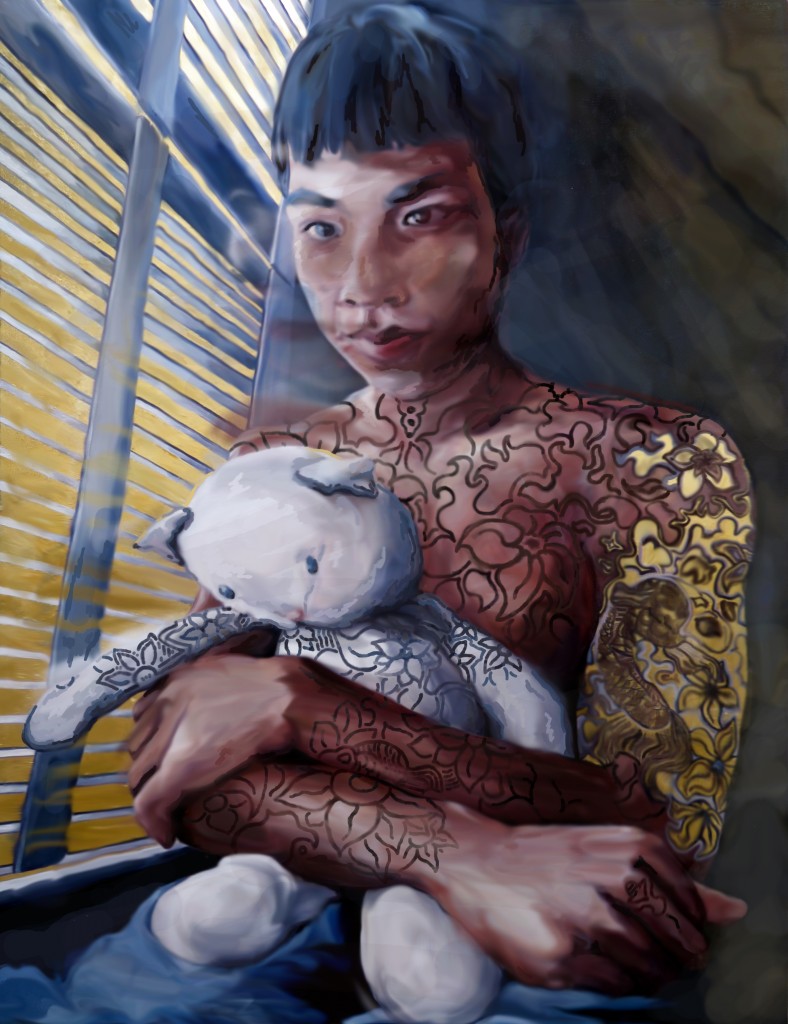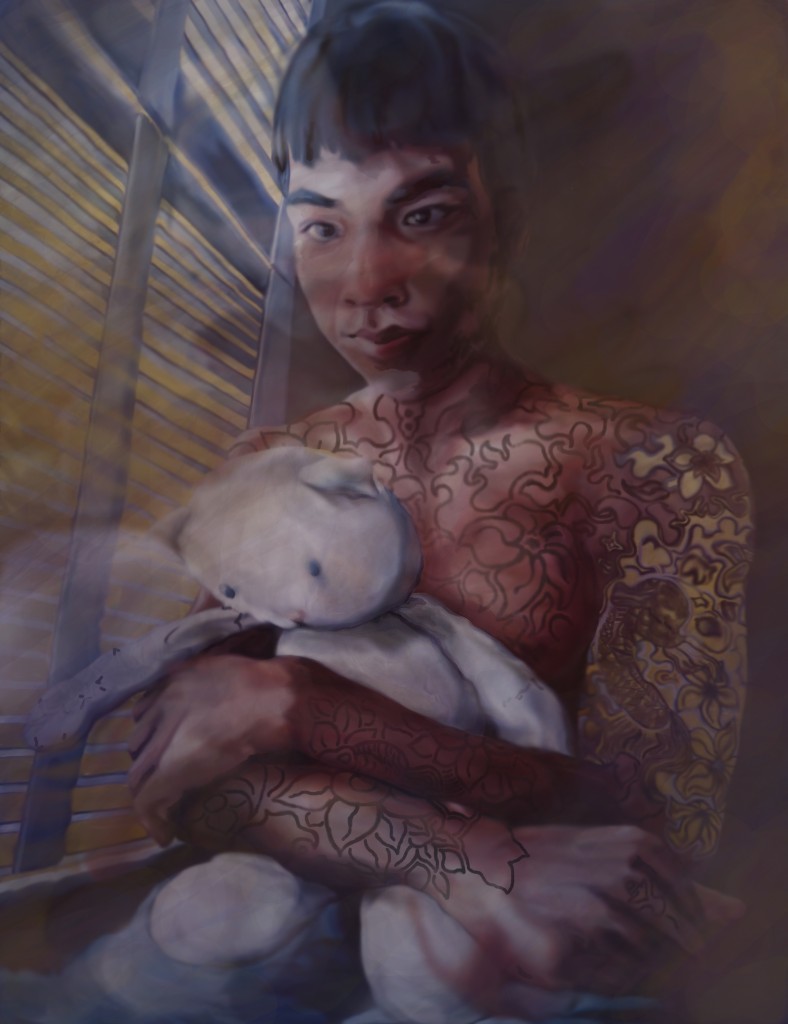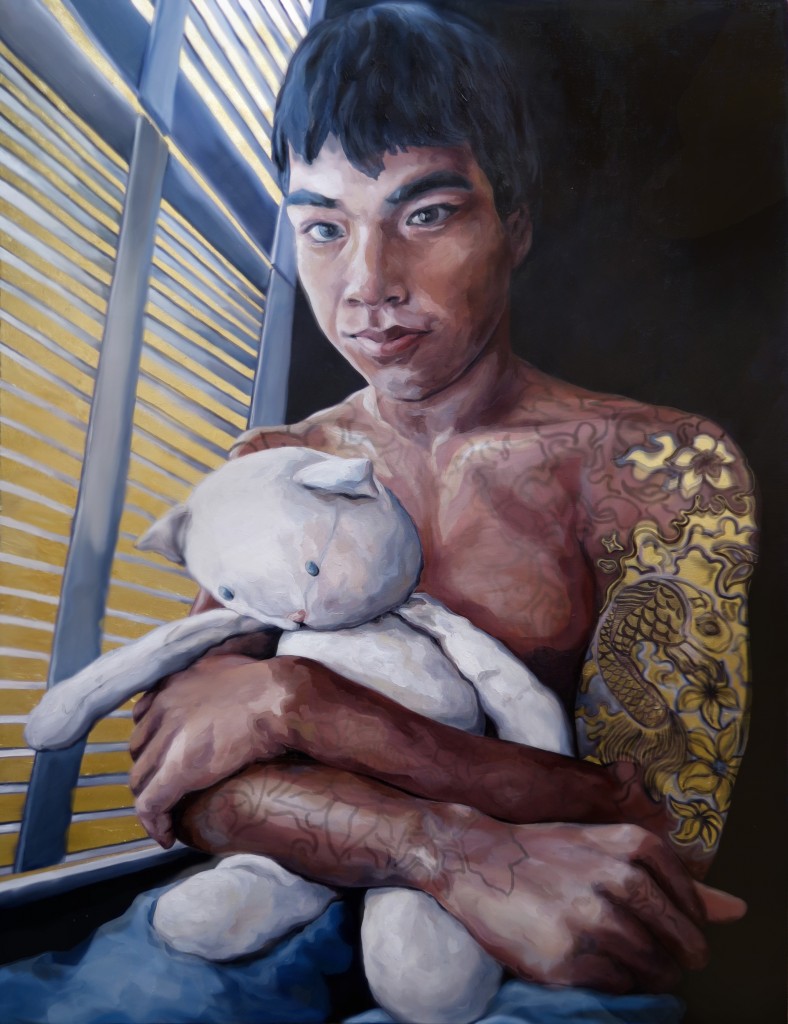 Having to plan out at what point things would change, how long the shifts would take, and other time-related aspects of this project was challenging (in an exciting way!) I'm used to working with still images, so the animation process was outside of my comfort zone. Animating one of my paintings made me look at my work in a different light and reconsider parts of the painting itself. I'm still not sure if Philip (the painting) is finished. Hopefully I'll be able to revisit it with some of the edits I'm considering.
Even considering the planning I put into the piece, it evolved naturally. At first the animation was supposed to be projected onto the original painting, but eventually the animation outgrew this idea (the movement was overwhelmed by the original piece and the subtle shifts were lost in comparison to the most drastic changes. The gold leaf did look beautiful under the light, though). Originally, the animation wasn't meant to include growing tattoos or changing light patterns. Instead it was meant to be incredible subtle shifts in color, brushstroke, and slight changes in value. But the drama of the piece overtook the original intent, and I began experimenting with tattoos expanding and moving as well as the figure being overtaken by color and light.
Any thoughts? Feel free to share critiques in the comments!