FLORA is Main Street Arts' first juried exhibition, featuring botanical artwork by 43 New York State Artists.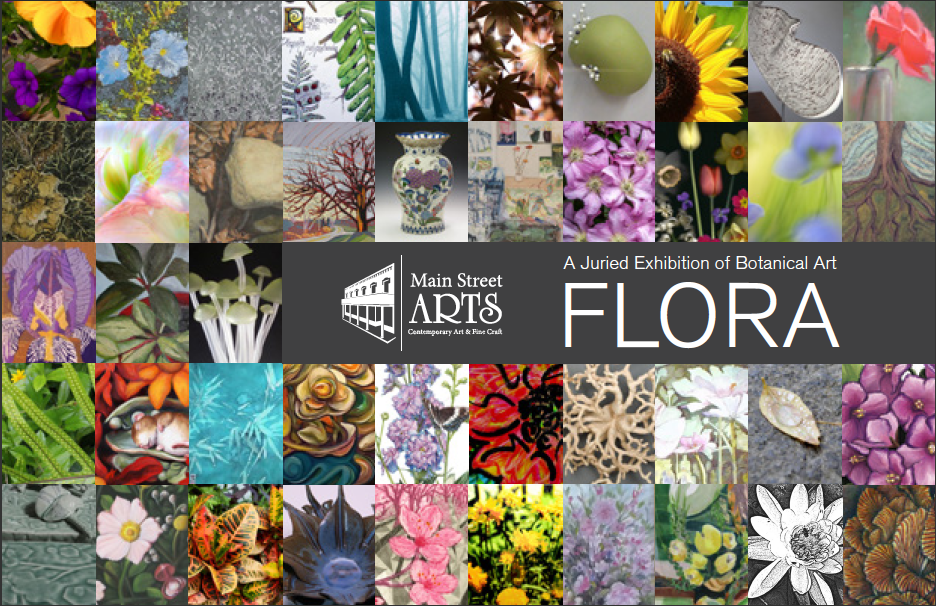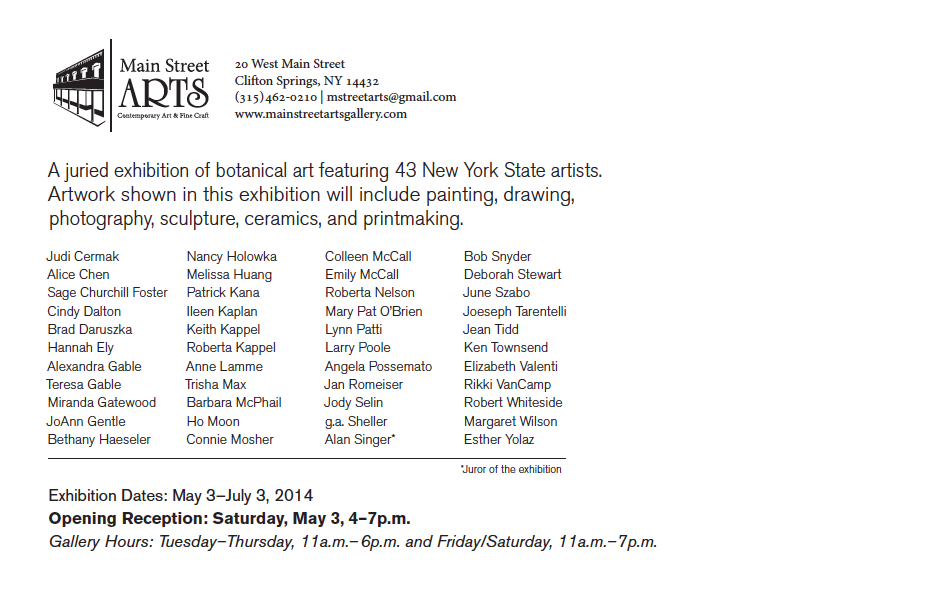 Artists in the Exhibition:
Judi Cermak, Alice Chen, Sage Churchill Foster, Cindy Dalton, Brad Daruszka, Hannah Ely, Alexandra Gable, Teresa Gable, Miranda Gatewood, JoAnn Gentle, Bethany Haeseler, Nancy Holowka, Melissa Huang, Patrick Kana, Ileen Kaplan, Keith Kappel, Roberta Kappel, Anne Lamme, Trisha Max, Barbara McPhail, Ho Moon, Connie Mosher, Colleen McCall, Emily McCall, Roberta Nelson, Mary Pat O'Brien, Lynn Patti, Larry Poole, Angela Possemato, Jan Romeiser, Jody Selin, g.a. Sheller, Bob Snyder, Deborah Stewart, June Szabo, Joeseph Tarentelli, Jean Tidd, Ken Townsend, Elizabeth Valenti, Rikki VanCamp, Robert Whiteside, Margaret Wilson, and Esther Yolaz.
The exhibition also includes work by its juror, Alan Singer.
FLORA will run from May 3, 2014 – July 3, 2014. I have a painting in this show, so stop by and check it out! Plenty of beautiful works of botanical art by New York State artists.
Main Street Arts
20 West Main Street
Clifton Springs, NY 14432
Gallery Hours: Tuesday-Thursday, 11a.m. – 6p.m and Friday/Saturday 11a.m. – 7p.m.
Check out the gallery's Facebook page here!